The 2024 OGR Annual Conference will be held May 7-9, 2024, in Savann
ah, Georgia. You won't want to miss this opportunity to connect with fellow funeral professionals and suppliers from around the world to share ideas, ask questions, participate in meaningful discussions and network.

This annual event brings together thought leaders and decision makers of independently owned and operated funeral homes and suppliers from across the globe.
Focusing on industry dynamics, trending topics, innovation, and professional development, the knowledge and resources gained from this event directly benefit funeral homes looking to grow and be more successful. This is your chance to connect, learn and grow!

Registration for the conference will open in December. Additional details will be coming soon, so stay tuned to the OGR website and our social media channels to hear it first!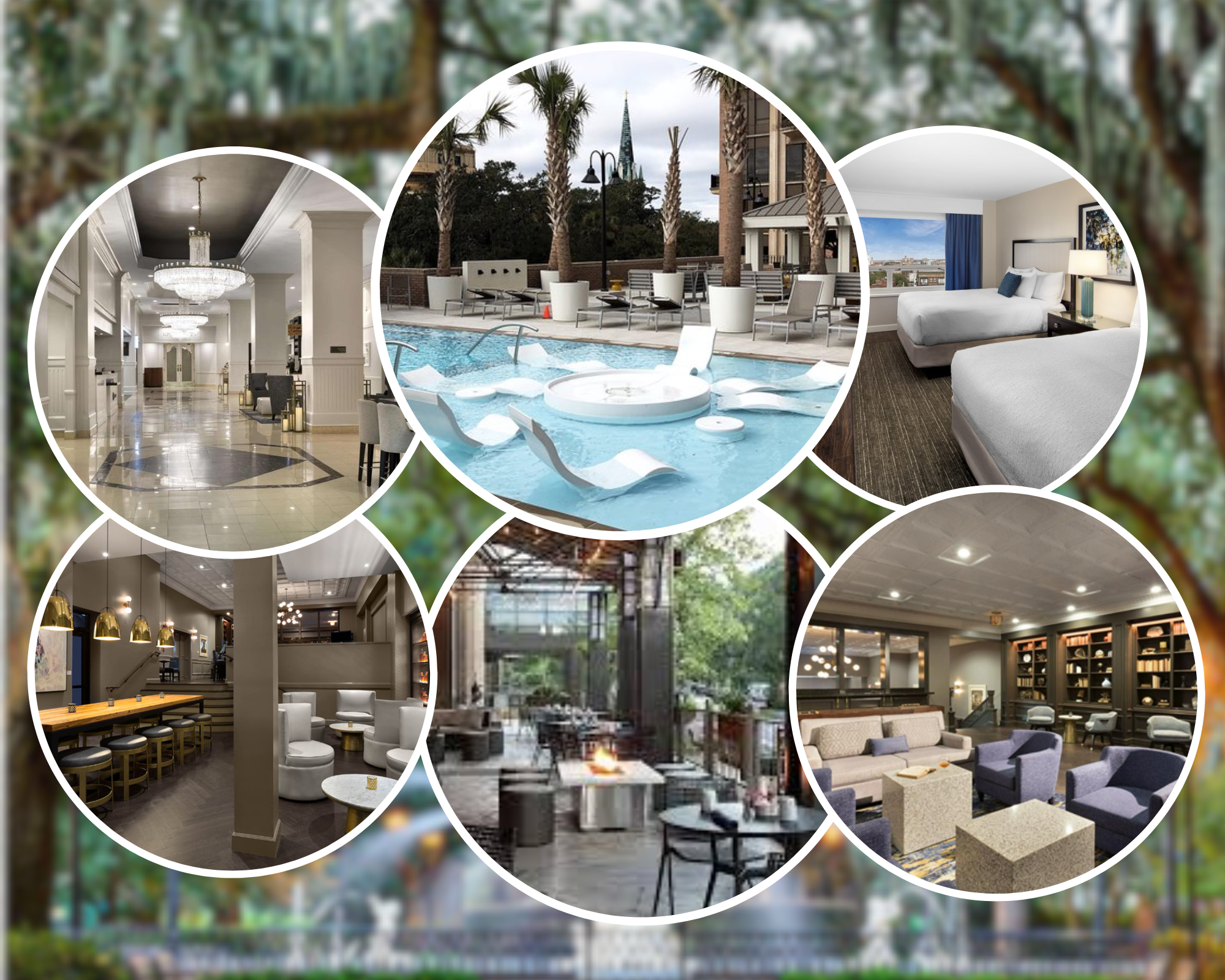 Conference Hotel
The conference will be held at The DeSoto in Downtown Savannah. Nestled in the heart of Savannah's Historic District, The DeSoto offers a boutique hotel experience slow-steeped in true Southern hospitality and style. From its famed fountain squares to museums, shops and restaurants, The DeSoto is your front porch to all the magic our town has to offer. Perfectly located in the heart of the Historic District, The DeSoto is only a short stroll away from Savannah's celebrated squares, art museums, boutiques, cafés, restaurants, and the city's largest green space, Forsyth Park. The DeSoto offers these and other special amenities:

Rooftop Pool Oasis: Their rooftop swimming pool with sundeck and cabana bar offers the perfect oasis to relax and enjoy breathtaking views of the city.
SCAD Gallery: Savannah's local art scene comes alive in their professionally curated gallery of works from the Savannah College of Art and Design.
Fitness Center: Get a great workout in their state-of-the-art Fitness Center, complete with the latest generation cardio and strength training machines.
Edgar's Proof & Provision: Their bespoke bourbon bar serves craft cocktails in an outdoor atmosphere overlooking historic Liberty Street.
Sotherly Host: From insider tips to "Sip & Stroll" tours of the Historic District, their Sotherly Host is your resident expert and guide to experiencing Savannah like a true local.
Attendees of the conference will have access to a discounted group rate for the hotel. The link to book your accommodations will be added soon. 

Visit Savannah
Natural beauty and history converge in Savannah, where Southern charm can be found along its many cobblestone streets. 22 oak-lined squares are interwoven with Spanish moss and architectural gems housing historic attractions, shops and restaurants. Beautifully preserved, Savannah reveals its endearing quirks and artistic flair to visitors through Savannah College of Art and Design galleries and through the students that attend other colleges and universities in the area. We know you will want to take some extra time to visit the city of Savannah when you travel to the OGR Conference. Go to www.VisitSavannah.com to start planning your trip!
Getting Around
With one of the most walkable downtown historic districts in the country, you may prefer to explore the city by foot. Twenty-two park-like squares are spread throughout the 2.5-mile Historic District, which makes for a picturesque walk between sessions and events. The Chatham Area Transit–Savannah Belles Ferry boat service is available to all Savannah visitors free of charge. The Belles Ferry offers a unique opportunity to get a skyline view of Savannah's beautiful riverfront. Ferry stops include River Street at City Hall, the Waving Girl Landing at the Savannah Marriott Riverfront and Hutchinson Island at the Savannah Convention Center and the Westin Savannah Harbor Golf Resort & Spa. 
Conference Schedule



Suppliers
Registration will open for suppliers in December. We will have a limited number of spaces available for suppliers, so once registration opens, we recommend that you don't wait to register!
Sponsor the 2024 Annual Conference
Want to engage even further with owners and operators of independently owned funeral homes? We have customizable sponsorship opportunities that can fit your business goals and price point. For more information, contact Executive Director Wendy King at [email protected] or (800) 637-8030, ext. 140.
Donate to the Silent Auction
Consider donating an auction item to the OGR Foundation's Annual Silent Auction held during the conference. Money raised will benefit the Foundation's scholarship program that rewards deserving mortuary science students. All donations are tax deductible. Select from our Silent Auction Amazon Wish List or create your own package! To donate an auction item, contact Executive Director Wendy King at [email protected] or (800) 637-8030, ext. 140.
2023 Annual Conference
Check out the Photo Gallery from last year's conference!
Past Presidents Reception
OGR kicked off the conference by recognizing the contributions of OGR's past presidents. Attendees were able to catch up with professional colleagues, make new friends, and create connections. Check out the list of our past presidents who have contributed tremendously to the continued success of OGR.  
Golden Circle Celebration Dinner
Attendees came together to enjoy dinner, drinks and a program that included the 2023 OGR Golden Service Awards, Membership Milestones, Service of Remembrance, special appeal benefiting the Foundation, President and Board of Directors Installation, and more!
"Kiss the Bricks" Tour of Indianapolis Motor Speedway
OGR held a private, "Kiss the Bricks" bus tour on the world-famous IMS track for an up-close experience of Indy's Racing Capital of the World. Members were able to enjoy this fun off-site event that also offered the opportunity to build relationships with both funeral home operators and suppliers.  
2023 Conference Resources - Attendees Only
Click here to view presentations and other resources from the 2023 Annual Conference. This page is only available to participants attending the 2023 Conference.
Beware of Scammers
You may be contacted by outside companies attempting to sell you exhibitor services, lead retrieval, hotel reservations, attendee lists or more for the OGR Conference. Please be assured that we never sell our attendee's or exhibitor's contact information. We follow strict data privacy regulations. These 3rd party companies will present themselves as conference partners, sometimes even using the OGR logo.